Please contact our Keeper Technology Sales Desk for inquiries regarding Agylstor –
1-833-458-3383
---
Storage for Fast Performance and Outstanding Resiliency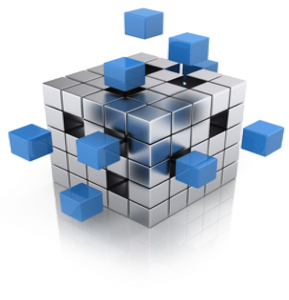 Historically, achieving high throughput and lower latency meant over-provisioning hardware or using software to mitigate performance issues.
To support growth, improve efficiency, and deliver predictable service levels, a vertically integrated design of software, firmware, and hardware enable the transition of storage from legacy solutions to all-flash.
With Agylstor's unique capabilities, you can deploy highly-portable, enterprise-class all-flash storage and achieve very favorable CAPEX and OPEX scenarios.
---
 Highlights
Reduce CAPEX for additional servers and storage arrays
Eliminate need for data locality management software
In-place access: access via multiple protocols over multiple simultaneous network connections
Decrease power, cooling, and facilities OPEX by up to 90%
Portable: Each Bryck™ can be transported individually
High Capacity – Ultra Fast
Use Cases
Data management in today's world is challenging, a new approach is needed that can support growth, improve efficiency and manageability, and deliver consistent and predictable service levels without breaking the IT budget. Agylstor offers an ideal solution for the following industries:
Healthcare
Government
Financial Services
Retail
Manufacturing
Pharma & Life Sciences
Education
Transform your primary storage and data center economics
Keeper offers a robust suite of high-performance, scale-out storage solutions that complement Agylstor's storage technology. The combination of Keeper and Agylstor allows businesses to balance capacity, costs, and growth that comes with managing large files in rapidly changing environments.
The Agylstor Data Transport System provides Exabyte-scale data transfer capable of moving extremely large amounts of data between physical locations. Data is stored and may be transported using removable storage units.
Storage units are designed to withstand temperatures, pressures, vibration and impacts found in some of the world's harshest environments and will maintain data for years – allowing the creation of massive data archives.
For additional archival workloads, we recommended the keeperSAFE® storage appliance — Check it out here.
---
Integration Facts
You've invested countless resources into your current data management solutions. There's a way to keep those systems, and make the upgrade necessary for inevitable changes.
keeperSAFE® assimilates into your existing environment by directly supporting your existing protocols. Download a use case sheet to learn how.