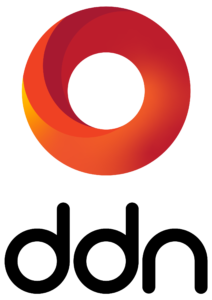 For 20 years, DDN has designed, developed, deployed and optimized systems, software and storage solutions that enable enterprises, service providers, universities and government agencies to generate more value and to accelerate time to insight from their data and information, on premise and in the cloud.
DDN's sustained vision and execution have made us the world's largest privately held data storage company. Our technological and market leadership comes from our long-term investments in leading-edge research and development, our relentless focus on solving our customers' end-to-end data and information management challenges, and the excellence of our employees around the globe, all relentlessly focused on delivering the highest levels of satisfaction to our customers.
To meet these ever-increasing requirements, users are rapidly adopting DDN's best-of-breed high-performance storage solutions for end-to-end data management from data creation and persistent storage to active archives and the Cloud.
---
Integration Facts
You've invested countless resources into your current data management solutions. There's a way to keep those systems, and make the upgrade necessary for inevitable changes.
keeperSAFE® assimilates into your existing environment by directly supporting your existing protocols. Download a use case sheet to learn how.