Intelligent Storage for Video Surveillance and Physical Security
Surveillance recording and analytics are helping to make the world safer through loss prevention, access control, and other forms of physical security. And surveillance is everywhere – in fact surveillance cameras are now the biggest data generator in the world.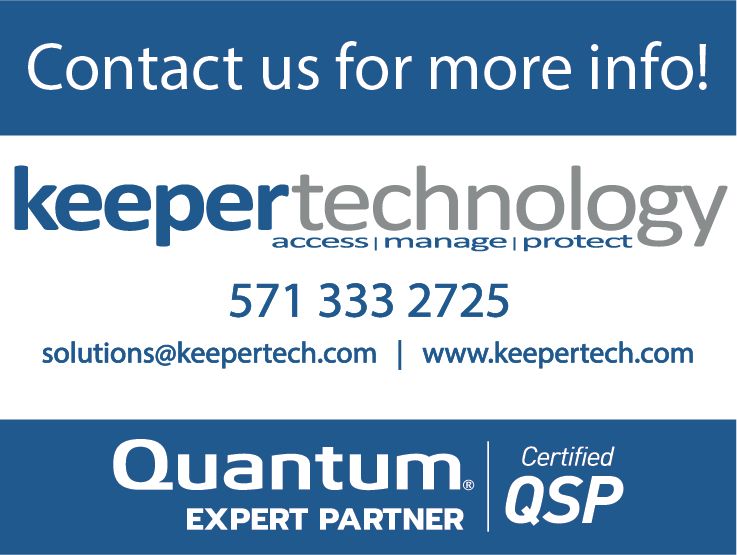 Increasing camera counts, higher resolutions, and analytics are putting tremendous demands on security infrastructures, driving needs for more scale, more performance, and the latest technologies. Whether you are looking for an entry-level NVR for just a few surveillance cameras, or a massive shared storage deployment for tens of thousands of cameras, Quantum has designed the broadest set of security infrastructure solutions, designed for surveillance, that employs the latest technology to provide the best solution for your needs.
Key Differentiators
Broadest Infrastructure Lineup by a Global Vendor

Hyper-converged Appliances
Network Video Recording Servers
Application Servers for Archiving
GPU-based Appliance for Analytics

Best Performance and Density
Most Current Hardware Yields Longer lifecycles and best ROI
World Class 24x7x365 support
Partnerships with other integrators for custom solutions
White Papers:
VS2108-A
The video surveillance industry is undergoing a significant transformation—it is much more than simply observing crimes. Challenges created by more cameras, higher resolutions, increasingly complex analytics and increased data retention requirements are creating an influx in data, and managing this infrastructure takes an intelligent, scalable storage platform.
Quantum's video surveillance data storage solution has the ability to tier storage, which will save you money without reducing video quality, retention time, or camera streams—allowing you to invest more in other tools needed to successfully keep people and property safe.
Highlights
Automatically tiers data from one type of storage to another, based on your customized policy.
Stores more content for less money
Immediate access to data
Storage built for the challenges of video surveillance
Powerful video search and analysis capabilities
Use Cases
Video has become a strategic source of information, insights, and intelligence. Organizations are storing ever-increasing amounts of video captured from low-cost, high-resolution cameras, and they're retaining the content for longer periods of time due to business mandates, new legislation, and/or future analysis. Quantum's video surveillance solutions are ideal for the following industries:
Law Enforcement
Transportation
Education
Healthcare/Life Sciences
Municipalities and Urban Surveillance Projects
Service Provider
To gain insight into your video surveillance data while maximizing your return on investment, you need a high-performance, high-capacity, high-retention data storage solution. Keeper Technology offers a robust suite of storage solutions that meet all of those requirements and keeps your mission and budget top priority.