QV2020 Storage for Fast Performance and Outstanding Resiliency
Best in Class All-Flash Storage Array

Easily reduce your expensive technology footprint, increase your security, lower your energy usage and cutout out the maintenance downtime, while solving your client's business challenges for year to come-all at a price that makes the decision easy for everyone.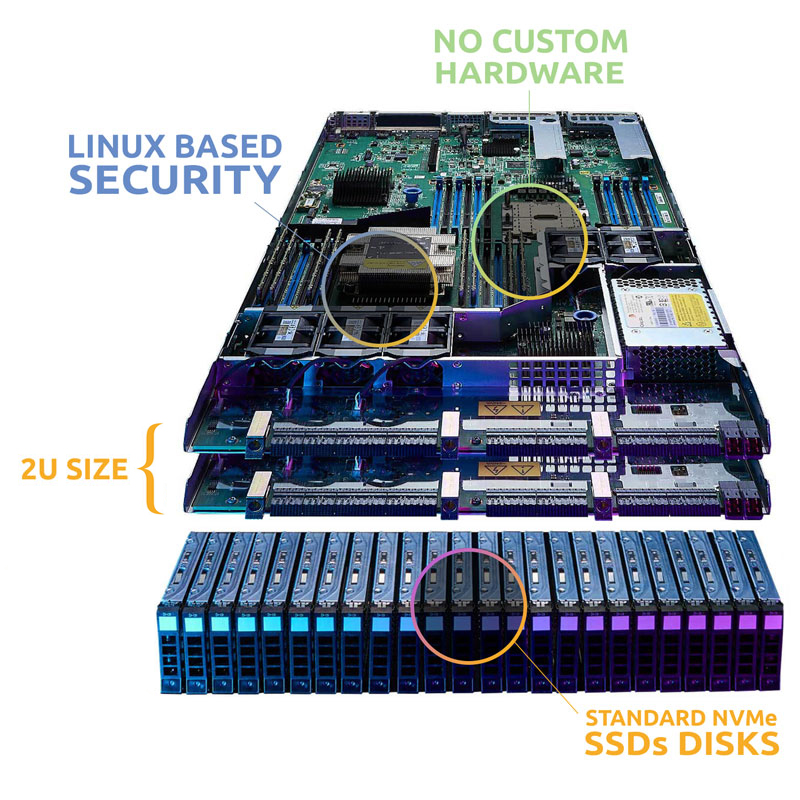 The easily deployable QV2020 offers fast application response time, reduced run time and superior application resiliency together with affordability and flexibility.
Affordability * Simplicity * Availability * Performance
100 % Performance even at 100% Capacity
Faster, Safer and Smarter than
Seamless User Experience
Highlights
Optimize Data Storage by using only ¼ the processing and memory of other systems
Reduce CAPEX for additional servers and storage arrays through innovative software engineering
Ease Management with simplified, customizable, multi-system interface featuring comprehensive metrics
Living in an Oracle World? See how Violin All Flash Arrays can Consolidate, Virtualize, and Optimize your Oracle Database.
Transform your primary storage and data center economics
Keeper offers a robust suite of high- performance, scale-out storage solutions that integrate seamlessly within Violin Systems comprehensive Flash Storage Platforms. The combination of Keeper and QV2020 allows businesses to balance capacity, costs, and growth that comes with managing large files in rapidly changing environments.
For archival workloads, we recommended the keeperSAFE® storage appliance — Check it out here.
---
Please contact our Keeper Technology Sales Desk for inquiries regarding the Violin Systems Flash Storage Platform – 571-333-2725
---
Integration Facts
You've invested countless resources into your current data management solutions. There's a way to keep those systems, and make the upgrade necessary for inevitable changes.
keeperSAFE® assimilates into your existing environment by directly supporting your existing protocols. Download a use case sheet to learn how.